Coaching Staff


Mike Moler - Varsity Head Coach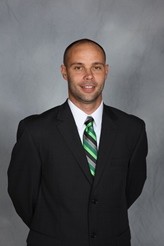 Coach Moler is entering his fourth year as Head Coach of the Irish and his 11th season as a member of the Scioto coaching staff. Since joining the coaching staff the Irish have won 3 OCC titles, 2 district titles, and have 1 Elite Eight appearance.

He is a graduate of Bishop Ready High School and a graduate of Muskingum College with a BA degree in Early Childhood Development and a minor in Psychology. As an athlete, Mike was a standout performer in high school as he earned all-state honors in soccer, football and basketball. At Muskingum, he was a four-year letterman and three-time All OAC performer. Mike left Muskingum as the programs 7th all-time leading scorer in school history (1365 pts). He secured team MVP honors as a sophomore and senior and finished 2nd in the nation in free throw percentage his senior season (91%).

Coach Moler started his coaching career as an assistant coach at Kenyon College in the 2003-04 season. Before joining the Scioto staff, he served as an assistant varsity coach at Bishop Ready for two years. Coach Moler currently teaches at Riverside Elementary School in Dublin. He and his wife Emily are parents to son Drew (6) and daughter Reese (4).
Don Estis- Head JV Coach
Don Estis returns to the Scioto sideline for his third season. This is his first season back after a three-year hiatus. He was the Head JV Coach from 2011-13. Don has twelve years of high school and collegiate coaching experience. He has assisted at several area high schools, and during that time he has been an integral part of 6 league championships, 5 district championships, and 3 OHSAA State Final Four appearances; with the last culminating in a State Runner-Up finish. Coach Estis has also experienced success on the summer circuit as a head coach. His teams have won numerous tournaments, including back-to-back USSSA national titles in 2008 & 2009. His team finished as the AAU National Championship Runner-Up in 2014. Coach Estis continually works with many student-athletes in the areas of skill and academic development.

Don is a native of Columbus, Ohio. He graduated from St. Francis DeSales High School, where he was a multiple letter winner in basketball and track. He played college basketball at Columbus State Community College and Shawnee State University. His senior year at Shawnee State, he helped his team compile a 22-10 record and the school's first ever national ranking. After graduating from SSU, with a B.S. in Sports Management with a Minor in Coaching, he became an assistant coach there and helped his team achieve a record of 20-12. Don currently works as a P.E. teacher. He lives in Blacklick, with his wife Heather and their son Dane (8).
Joe Duzan - Head Freshman Coach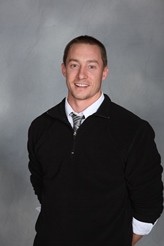 Coach Duzan is entering his 9th season as a member of the Scioto coaching staff. Joe is a 2002 Scioto graduate and earned 2 letters playing for the Irish. During senior season, he was part of a record-setting team that won 19 games and was ranked #4 in the state. An excellent floor leader and playmaker for the Irish, Joe ranks 9th on the Irish all-time free throw percentage list (77.65%). Coach Duzan continued his basketball career at Bluffton University where he played all four years. He graduated with a BA degree in Social Studies/Math Ed in 2006. Joe will begin his 7th season as the head freshman coach. Coach Duzan currently teaches 6th grade math at Davis Middle School. He resides in Dublin with his wife Amber, step-sons Amari and Eli and daughter Emrie.
George Hamlin - Varsity Assistant Coach
George Hamlin - Assistant Varsity Coach
Coach Hamlin is in his second year as a member of the Scioto Basketball coaching staff. He has over 40 years of coaching experience, including high school head coach at Fort Loramie and Jonathan Alder High Schools, assistant at Bishop Ready High School, and college assistant at Ohio Wesleyan and Denison Universities. He retired from teaching at Jonathan Alder High School, and currently resides in Plain City.
Arby Jones - Strength and Conditioning Coach
Coach Jones is starting his fifth year with the Irish, running our strength and conditioning program. After relocating to the Columbus area from South Carolina where he taught and coached at Rock Hill High School in Rock Hill, SC. Coach Jones graduated from Wake Forest University in 2006, where he was a three year starter on the offensive line and was a part of the Demon Deacons ACC Championship and Orange Bowl teams. Coach Jones has a masters in Physical Education and lives in Westerville with his wife Kim and their two sons, Liam & Sulliivan.